Golden Gate Double 8K Run/Walk and the UjENA 5K and 3K
Our course offers unparalleled views of the Golden Gate Bridge for more than 80% of the course! The course will begin at historic Crissy Field near the Presidio of San Francisco. Runners will enjoy the gorgeous vistas of the Golden Gate National Recreation Area. This is a two-stage run (5K+break+3K) designed to entertain runners of all ages and skill levels! Runners from 17 different countries participanted in our 2017 event.
In addition to the Double 8K, run or walk either the Ujena 5K or the Ujena 3K. Enjoy the some great views! Medals from all finishers and a special four color shirt for all participants. Limted to 500 runners. (Get signed up before we sell out.)
The 2018 event is SOLD OUT. Our next event is coming up September 30, 2018 in Pacific Grove. Get signed up before we sell out. Pacific Grove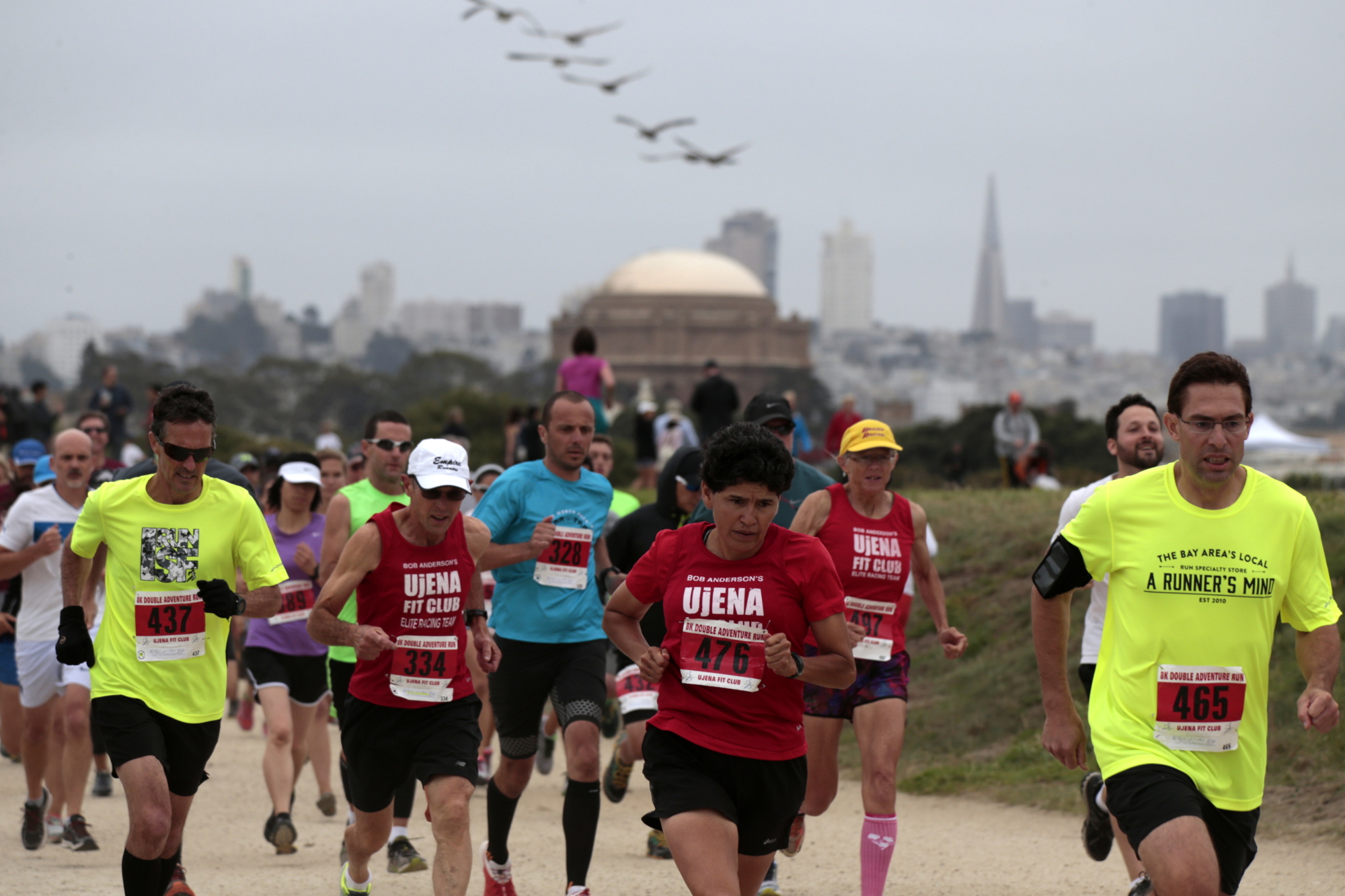 The Run The World Global Run Challenge
will do a celebration lap at the Double. Runners from around the world are logging in training and racing miles starting July 4th on their My Best Runs account. The goal is to circle the world, that is 24,901 miles within the shortest amount of time. At our Golden Gate Double those who logged in miles will take a celebration lap and get a medal when they cross the finish line.