Crazylegs Classic 8K
Sunday May 2nd, 2021
Madison, Wisconsin
Distance: 8K · 2 Mile Walk
The idea for this race was hatched over a couple of beers in late 1981 by three Badger loyalists at a campus bar. The three, Tom Grantham, Ken Sparks, and Rich Backus, wanted to raise money to support UW Athletics. As admirers of then- Athletic Director Elroy Hirsch, they asked his permission to name it the "Crazy legs Run" in his honor. Tom Grantham continues to serve as General Chairman on the Crazylegs Classic Executive Committee.
A Little "Classic" History
The first race in 1982 attracted 1,525 runners and raised $9,500. The event grew in popularity and the walk was added in 1987 with 676 walkers the first year. The event has grown substantially reaching a record high of 20,415 in 2010. Since the inaugural race 34 years ago, it has attracted over 316,300 runners and walkers. The Crazylegs Classic has become a time-honored tradition of the University of Wisconsin, as well as a much anticipated event to kickoff spring in the Madison community. In honor of the 35th anniversary of the race in 2016.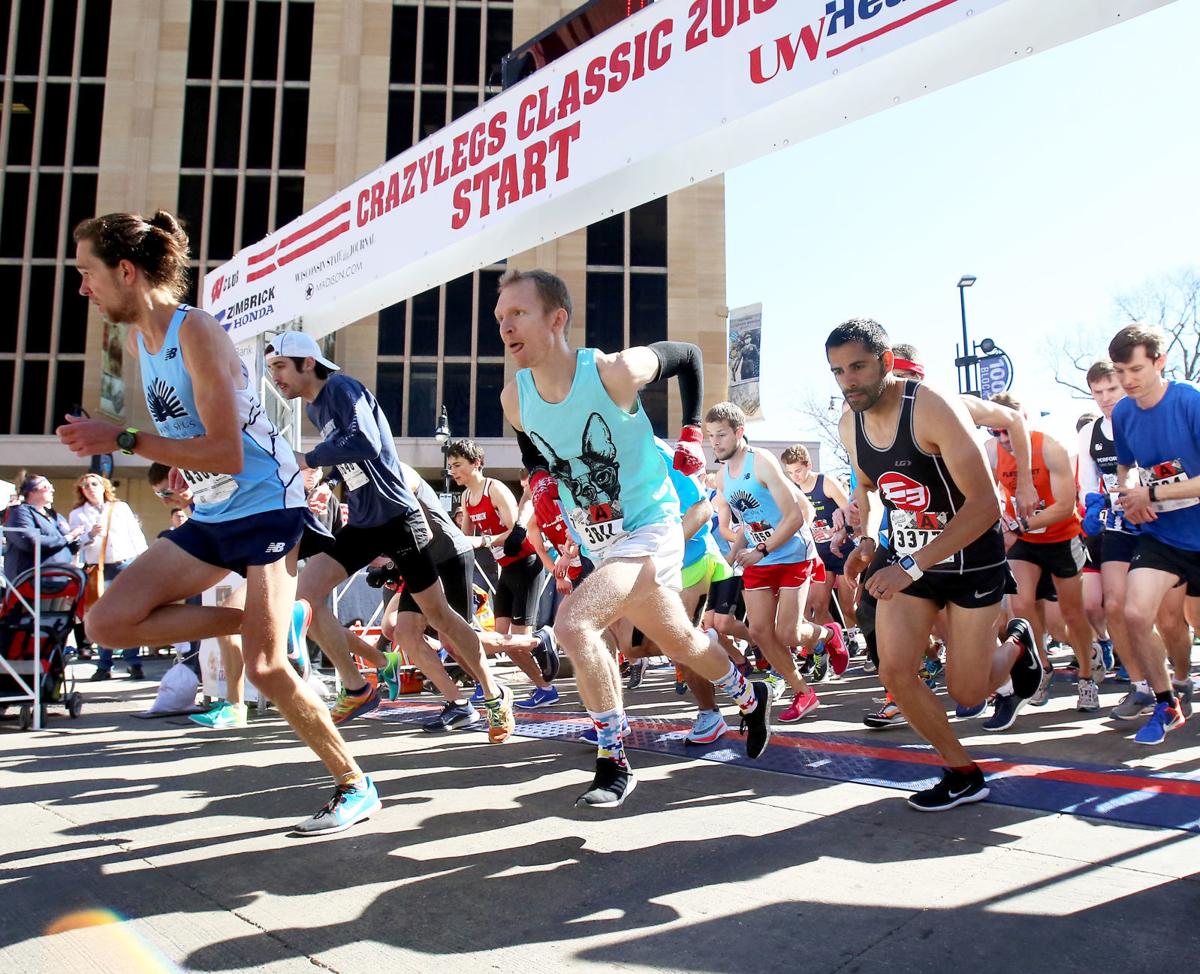 Your star rating and comments count.