Prague Marathon
Sunday October 10th, 2021
Prague, CZECH
Distance: Marathon
The Volkswagen Prague International Marathon is considered by many, to be one of the top 10 marathons and invariably contains a number of high profile runners. Winding through the streets of one of Europe's most beautiful cities it is a spectacular race. And with a mainly flat course there is the chance for a personal best.
Since its inception in 1995, the men's race has been dominated by East African runners, with Kenyan athletes in particular winning 13 titles alone. Hélder Ornelas became the first and so far only European men's winner in 2007.
The winners of the women's race have been mainly Russian and Kenyan. Elena Vinitskaya of Belarus is the most successful women's athlete however, with her three straight wins from 1996 to 1998. Eliud Kiptanui is the men's record holder with 2:05:39 hours while Lydia Cheromei has the women's course best of 2:22:34 hours.
Prague's marathon course is also the seventh fastest and has been voted one of the most beautiful in the world.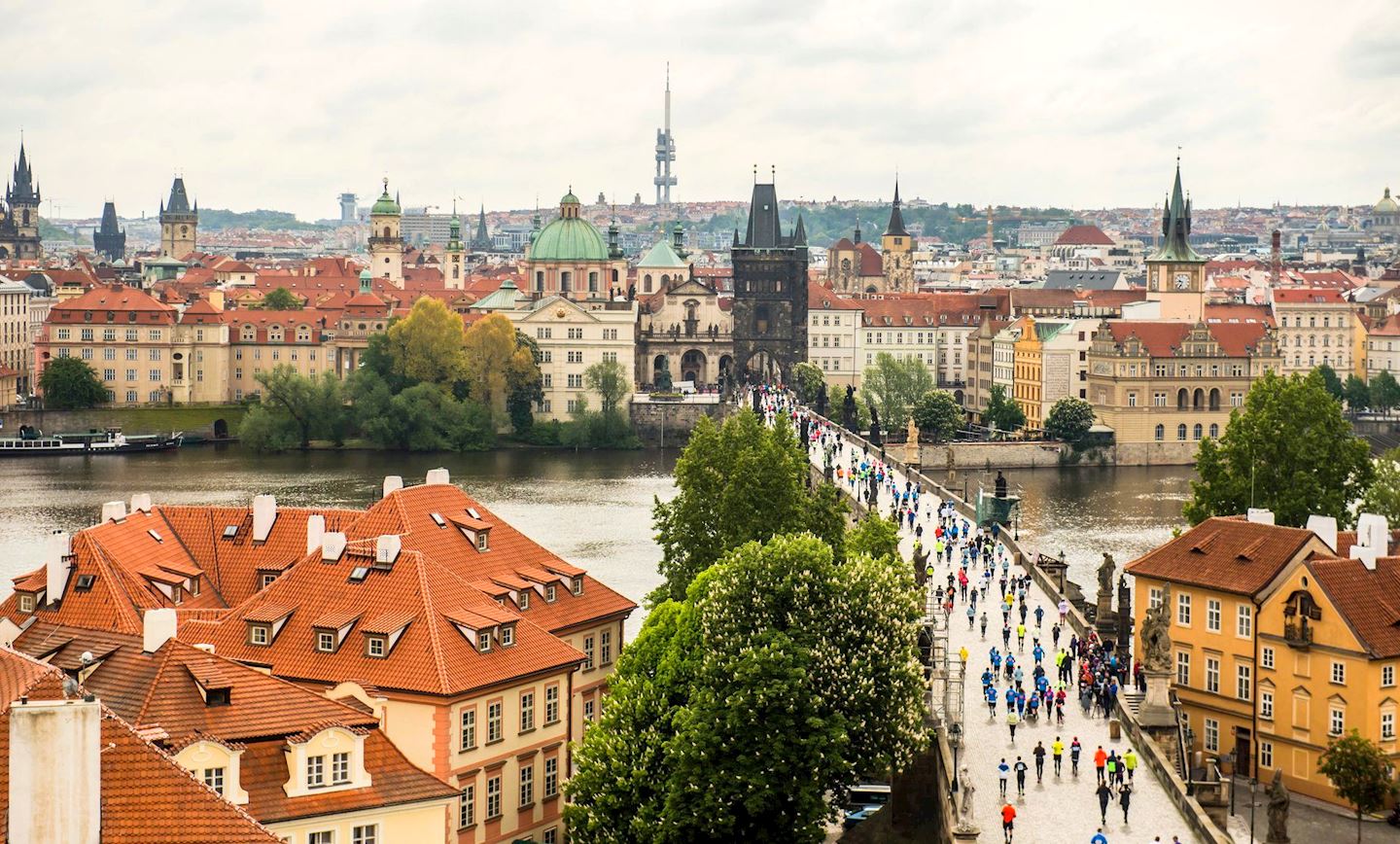 Your star rating and comments count.