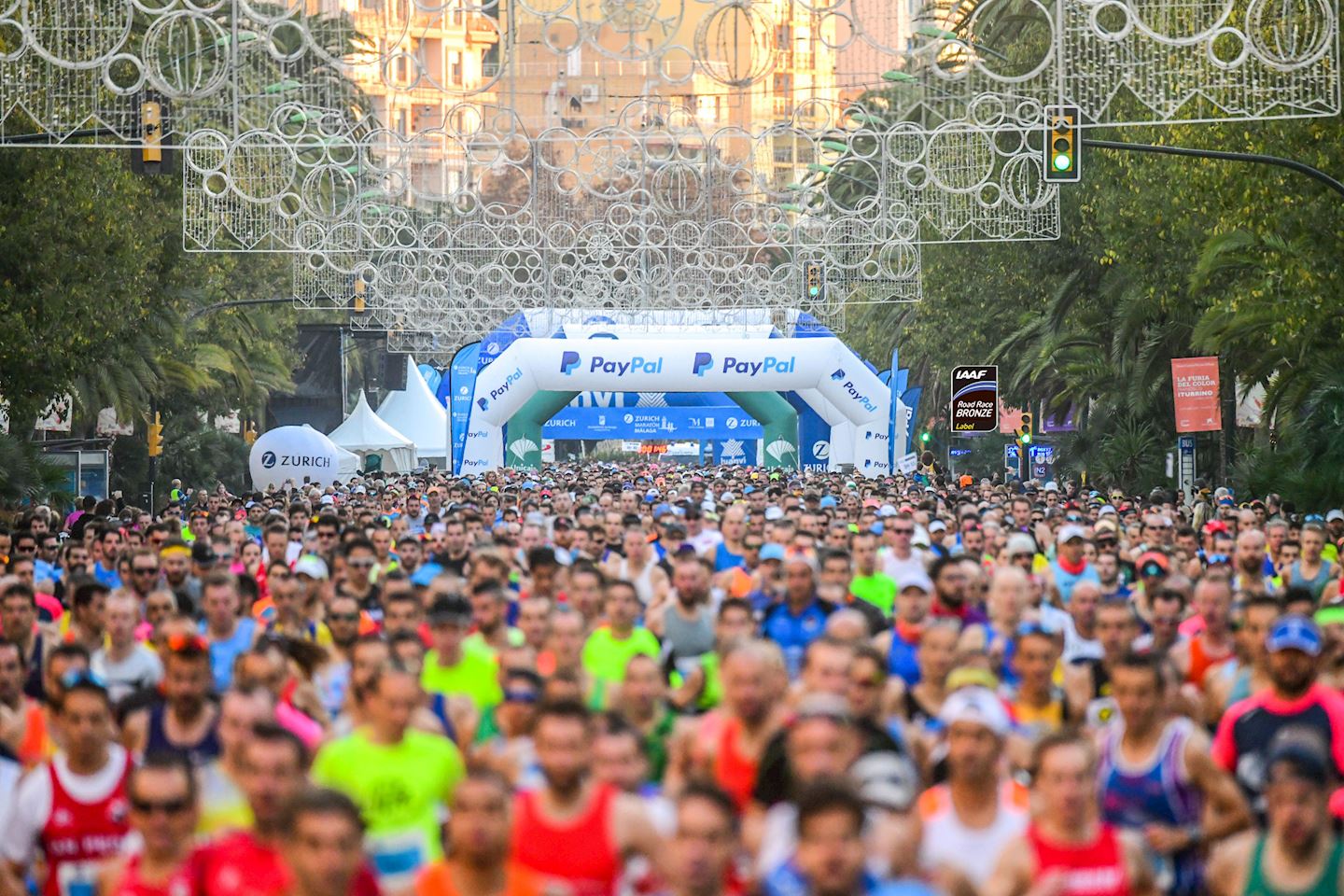 If like many other runners from the north of Europe you are searching for a great winter escape and a race set in a beautiful location then Maratón Málaga may be what you are looking for. This annual road running event is held in December in the city of Málaga, Spain, the capital of Costa del Sol.
Malaga marathon and half-marathon are both run on Sunday. The Zurich Maratón Málaga is an IAAF Bronze Label race.
The relatively flat course of Malaga marathon will take you through some of the most beautiful parts of the city. You will run near the Alcazaba Moorish fortress from the Islamic era, the Roman Theatre or Castillo de Gibralfaro. All those places and many others, like the amazing and lively city market - Ataranzas Market - are worth visiting before or after you run the marathon in Malaga. The city of Pablo Picasso has something for everyone.
You can expect mild weather with temperatures around 18ºC (64ºF) and mostly sunny. December, despite being one of the rainy months, usually sees no more than 5-7 days of rain. This promises ideal conditions for your Maratón Málagaand the whole trip, in case you decide to spend some more time in the city or the region.
Let's not forget about the beach! After running the marathon in Malaga you can relax on the beautiful beaches of Costa del Sol. What can be better than this, especially in the middle of winter?
Make sure you get your tickets before they sell out! You also have an opportunity to purchase the official event footwear (HEALTH) and eyewear (SOON) during checkout and collect them at the Race Expo.