CD XIAMEN INTERNATIONAL MARATHON
Sunday January 7th, 2024
Xiamen, Fujian, China
Distance: Marathon
Offical Race Web Site
The C&D Xiamen International Marathon is an annual marathon race held in January in the coastal city of Xiamen in Fujian province, People's Republic of China. Every January, the first medal of marathon race around the world is awarded here.
The race has become a golden name card of Xiamen, showing its splendor to the whole world.It is one of the most prominent and world-renowned marathon events. Each year, more and more people from the world take part in this event.
The Xiamen International Marathon, which began in 2003 and is deemed by the IAAF as a Gold Label Road Race, is famous for its coastal scenic course. The entire course follows the scenic sections of the coastal city.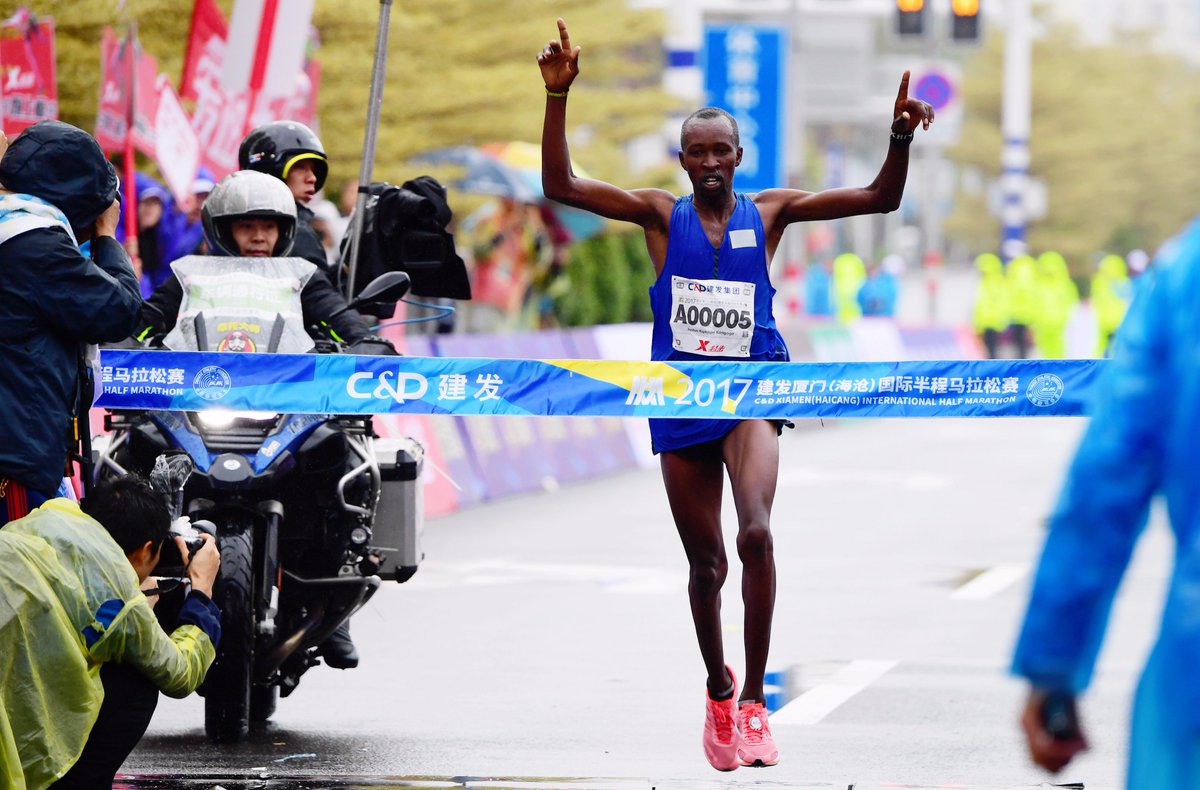 Your star rating and comments count.
CD XIAMEN INTERNATIONAL MARATHON, Race Date: 2023-04-02, Distance:
Marathon
| | | | | |
| --- | --- | --- | --- | --- |
| Division | Time | Name | Age | Home |
| Male | 2:08:04 | Philemon Kipchumba | | KEN |
| 2nd Male | 2:08:29 | Lencho Tesfaye Anbesa | | ETH |
| 3rd Male | 2:08:59 | Omar Ait Chitachen | | MOR |
| Female | 2:24:42 | Meseret Alemu Abebayahu | | ETH |
| 2nd Female | 2:51:51 | Gladys Chesir | | KEN |
| 3rd Female | 2:51:58 | Guteni Shone | | ETH |
| | | | | |
| --- | --- | --- | --- | --- |
| Division | Time | Name | Age | Home |