Classique du parc La Fontaine
Sunday October 15th, 2023
Montreal, Canada
Distance: 10K · 5K · 2K · Kids Race
Offical Race Web Site
This 10K course consists of about three loops around Parc La Fontaine in Montréal and is mostly flat with few rolling hills. One of the oldest races in Canada. This year we are celebrating 67 years.
Founded in 1981 and recognized as one of the best running circuits in Quebec, the Endurance Circuit has 13 annual races for everyone!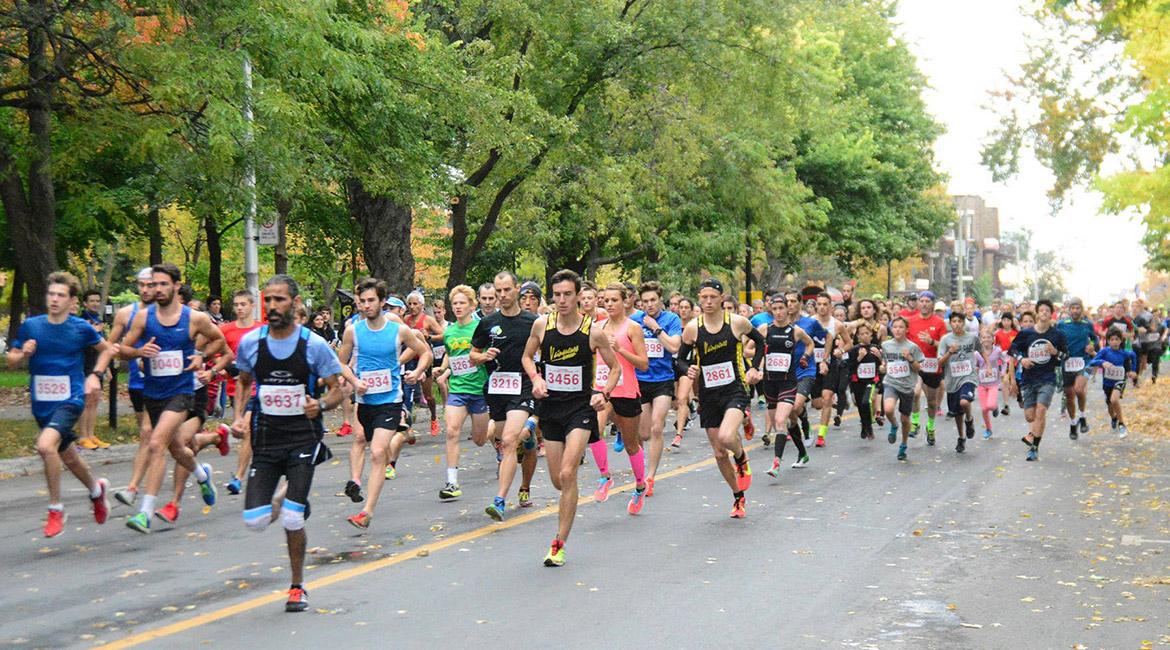 Your star rating and comments count.
Classique du parc La Fontaine, Race Date: 2022-10-16, Distance:
10k
| | | | | |
| --- | --- | --- | --- | --- |
| Division | Time | Name | Age | Home |
| Male | 31:43 | Felix Plourde-Couture | | |
| 2nd Male | 34:39 | Quentin Tauzy | | |
| 3rd Male | 34:44 | Luis Tomas Lopez Villagran | | |
| 4th Male | 35:32 | Luciano Carbone | | |
| Female | 39:13 | Mary-Lou Butterfield | | |
| 2nd Female | 40:17 | Melina Renaud | | |
| 3rd Female | 40:24 | Sarah Benchimol | | |
| 4th Female | 40:36 | Ariane Bijould | | |
| | | | | |
| --- | --- | --- | --- | --- |
| Division | Time | Name | Age | Home |
| M 40-49 | 35:59 | Simon Rodier | | |
| M 50-59 | 36:54 | Michel Cusson | | |
| M 60-69 | 39:56 | Jean-Fran�ois Fillion | | |
| M 70+ | 50:07 | Giuseppe Ricci | | |
| F 40-49 | 39:13 | Mary-Lou Butterfield | | |
| F 50-59 | 47:24. | Stephanie Martine | | |
| F 60-69 | 50:05 | Elyse Poulin | | |