Vodafone Istanbul Half Marathon
Sunday April 5th, 2020
Istanbul, Turkey
Distance: Marathon · Half Marathon · 10K
The conquering armies of ancient times tended to ransack the city rather than endow it with artistic treasures, but all that changed with the Byzantines, who adorned their churches and palaces with mosaics and frescoes. Miraculously, many of these remain. Their successors, the Ottomans, were quick to launch an ambitious building program and the magnificently decorated imperial mosques that resulted are architectural triumphs that together form one of the world's great skylines. In recent years, local banks and business dynasties have reprised the Ottomans' grand ambitions and endowed an impressive array of galleries, museums and festivals for all to enjoy.
With that being said, the Istanbul Half Marathon is the place to be!!
The Istanbul Half Marathon (Turkish: İstanbul Yarı Maratonu) is an annual road running event over the half marathon distance (21.1 km) that takes place in April on the streets of Istanbul, Turkey. It is now a IAAF Gold Label event.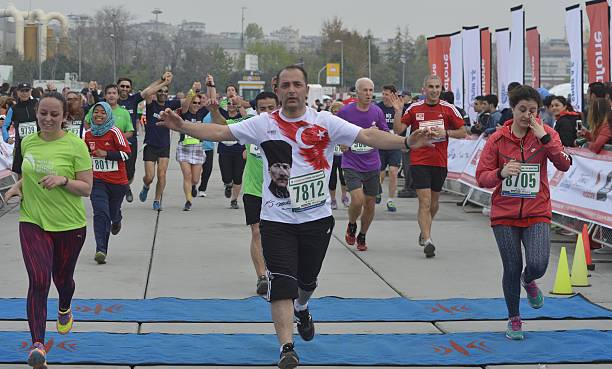 Your star rating and comments count.