Safra Singapore Bay Run & Army Half
Sunday August 25th, 2019
Singapore, SG
Distance: Half Marathon · 10 Miles · 5K · Kids Race
The Singapore Bay Run & Army Half Marathon was started over 26 years ago.
The event features four established run categories, including the competitive 21km Army Half Marathon and SAFRA 10km Race, as well as the non-competitive SAFRA 5km Fun Run and Families for Life 800m Challenge.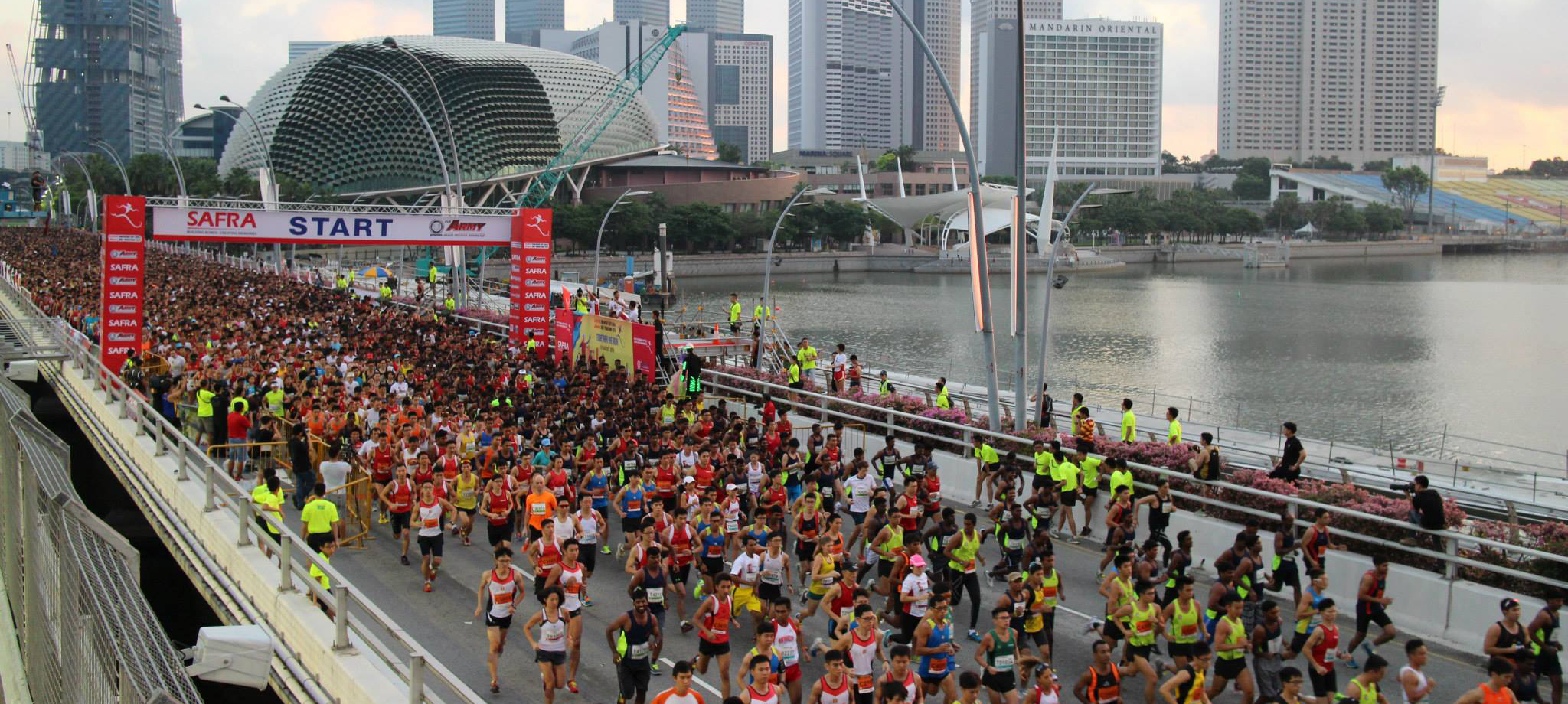 Your star rating and comments count.