Some of our History:
From the early of the '900 to date in the streets and squares of the Eternal City have ventured some of the myths of running of all time. Dorando Pietri, that on 2 April 1906 triumphed at the finish line of marathon in Villa Borghese. Abebe Bikila, who barefoot won under the Arch of Constantine the Olympic marathon in 1960. Another legend is the Kenyan-Japanese Douglas Wakiihuri, who September 6, 1987 won the World Championship marathon in Rome.
2015
In windy and rainy conditions, Ethiopia's 30-years-old Abebe Negewo Degefa won the 21th Acea Maratona di Roma, with a time of 2:12:23. Meseret Kitata Tolwak, 20-years-old, took the honours in the women's race (2:30:25). Ethiopia took first and second placing among the women as well. Alem Fikre Kifle crossed the finish line with a time of 2:31:01, after running shoulder-to-shoulder with Tolwak until 37km. Italy's athletes took the third place in both the men's and women's races, with Jamel Chatbi (2:14:04) and Deborah Toniolo (2:36:30). The last time of a double podium for Italy in Maratona di Roma was in 2005. 11,516 runners finished the marathon and about 50,000 ran the non-competitive 5km RunFun.
2016
After three years of Ethiopian domination, Amos Kipruto from Kenya brings back his nation to success at ACEA Rome Marathon with the fourth best performance ever in Rome and the best performance of the season in Italy (2:08.12). In the women race, the Ethiopian Tusa Rahma wins in 2: 28.49. Alex Zanardi wins for the fifth time the race reserved for handbikers, setting in 1:09.15 the new improved performance. 13,881 runners arrive at the finish line.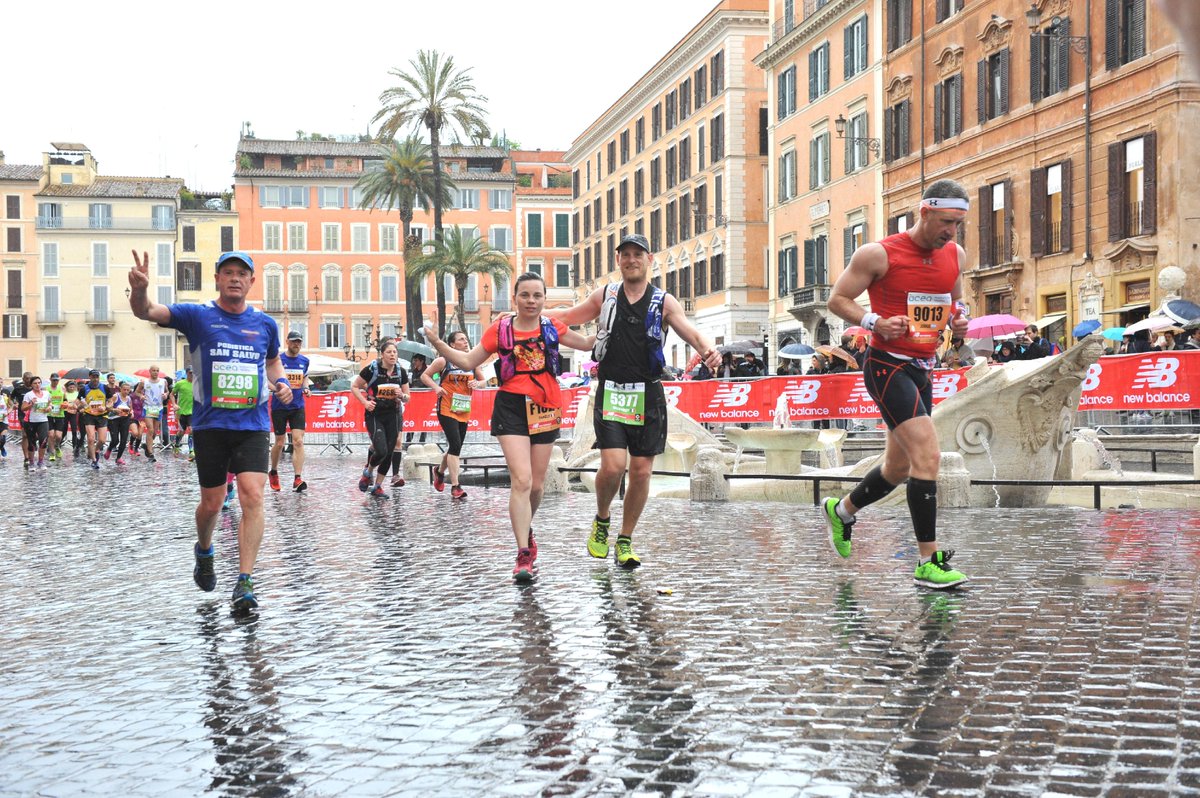 The course includes almost all the most beautiful and important monuments, streets and squares of Rome. At the same time, we contained the number of the direction changes (77) and that of cobblestones kilometers (about 7 located mainly along the start and finish area). There aresome ascents and descents but not of great importance.