Jackson Hole Marathon
Saturday September 1st, 2018
Jackson Hole, WY
Distance: Marathon · Half Marathon · Marathon Relay
Welcome to the Jackson Hole Marathon, The Hole Half-Marathon and the Tyler Strandberg & Catherine Nix Memorial Marathon Relay. You are invited to participate in what we believe is one of the most scenic races in North America! The Jackson Hole Marathon Events are organized by a small group of individuals who want to share the natural beauty of the region with runners from around the globe. We're local. We live and work here. Our courses are USATF certified. Please visit us here in the Old West Town of Jackson Hole, WY, a gateway to Grand Teton and Yellowstone National Parks.
Boston Qualifier and the course is USATF certified (#WY12001TK).
Whether you are looking to run an event in the great State of Wyoming, looking to test yourself against a competitive field, or maybe just enjoy a great day of exercise and fun with friends, this promises to be an event you won't want to miss. The Teton foliage will be in its finest autumn brilliance, the temperatures should be cool and ideal for an excellent run, and you'll certainly enjoy the company of fellow outdoor enthusiasts and helpful volunteers. So mark your calendar now, tell the family and friends and start training. We'll be looking for you at the starting line—and at the finish to join in your celebration!
A USATF Sanctioned event.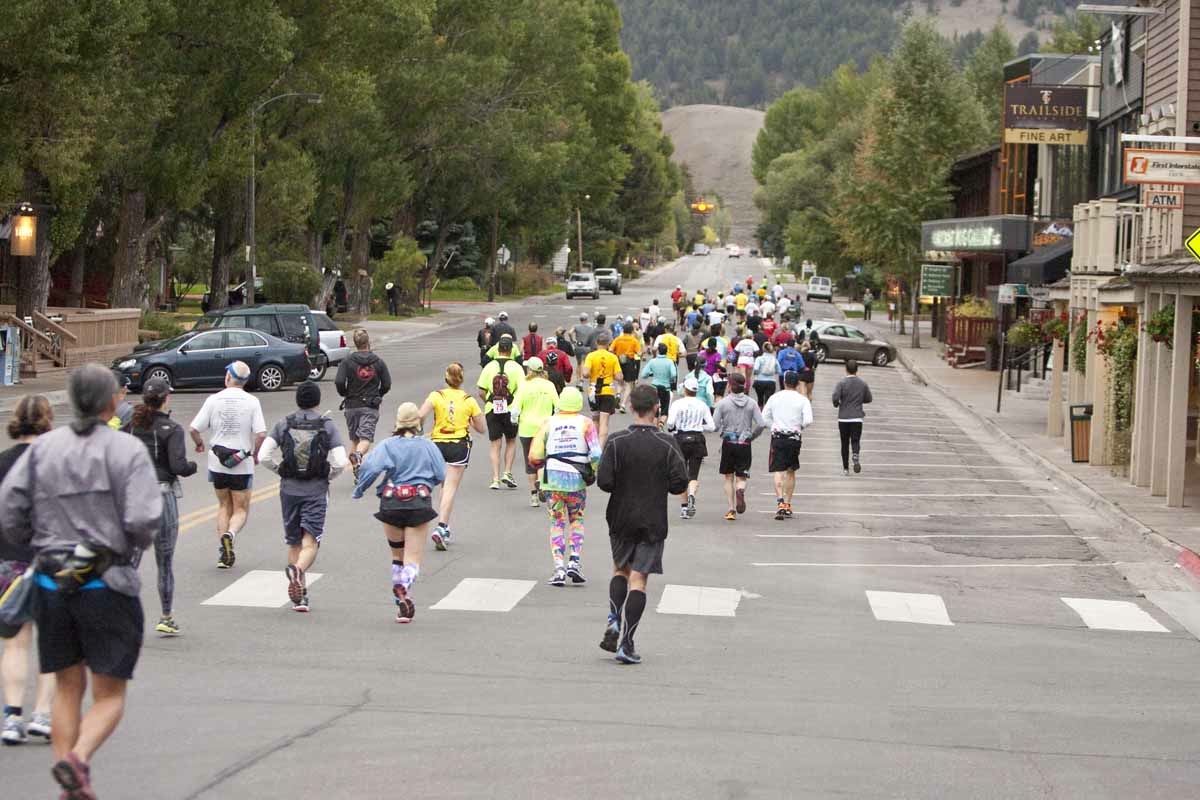 Your star rating and comments count.