Cabo Double 8K
Saturday October 19th, 2019
San Jose del Cabo, Mexico
Distance: 5K · Double 8K
Come race with us in beautiful San Jose del Cabo. Our course starts and finish at the Holiday Inn Resort. The course takes runners to the historical section of down town around the giant flag pole and back to the hotel passing lots of beautiful scenery along the way.
Double Racing is the only running event with a halftime. The Cabo Double 8k Challenge is part of the Adventure Series. Run a 5k first, rest and relax, then run a 3K. Times are combined for scoring.
Total of $250US prize money is awarded. $50 each to the overall winner, $25 each to first male and female age 40 to 54 and 55 plus.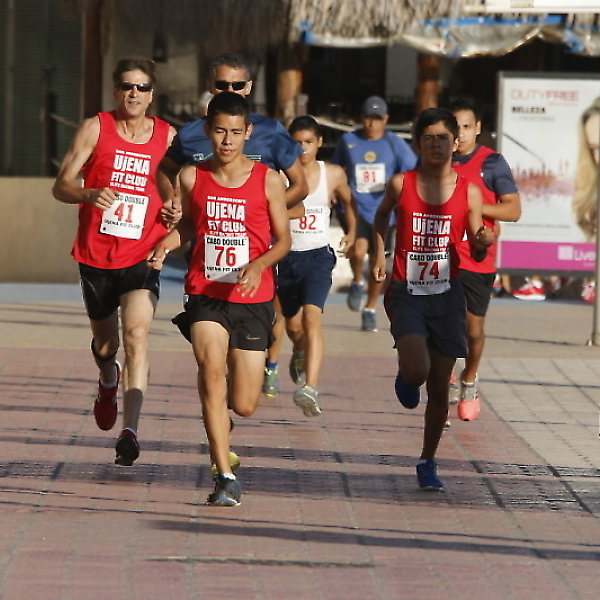 Your star rating and comments count.