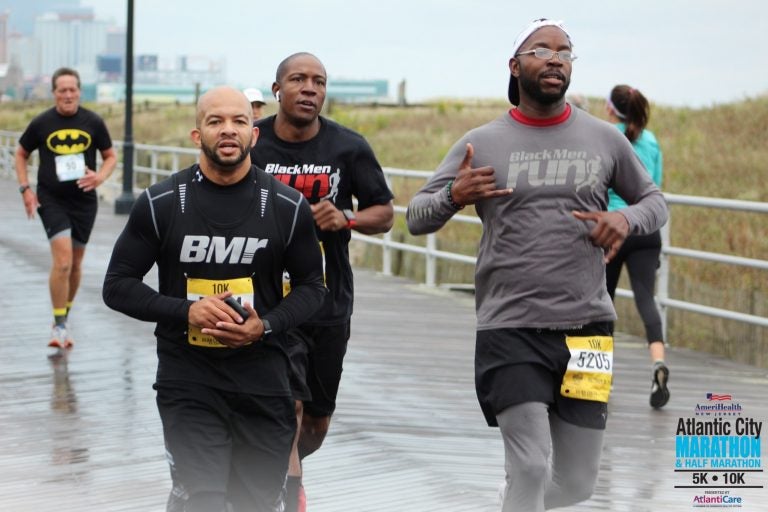 The AACR Philadelphia Marathon has grown tremendously since our first race in 1994. What started as a small local event of just 1,500 participants has becomeone of the top-10 marathons in the country.Our beautiful and scenic course takes runners past historic landmarks,through urban neighborhoods, andalong Philadelphia'spicturesque waterfronts. Of course,you can't forget the crowds. Each year, spectators line the course, eager to cheer on runners, because there's nothing we love more in this town than champions.Race Weekend 2017 features the AACR Philadelphia Marathon on Sunday, November 19; the Dietz & Watson Half Marathon, Rothman Institute 8K and Kids Fun Run

HISTORY OF THE PHILADELPHIA MARATHON

The beginnings of organized marathoning in Philadelphia date back to at least the 1920s when the race occurred on a course from the Philadelphia suburbs into the city. Mainly a suburban event, efforts were largely independent and promoted under various names over the years.
It was not until 1994 that the marathon became a City of Philadelphia-managed race held strictly within city limits. It was then that the AACR Philadelphia Marathon as we know it today was officially established by the City and a group of dedicated runners-physicians at the Rothman Institute. The new city-centered course provided a perfect setting for the many historic and beautiful assets of Philadelphia.
The AACR Philadelphia Marathon started out modestly with a mere 1,500 participants in 1994 and has grown to become one of the top-10 marathons in the nation. Today, the race is flourishing, with nearly 30,000 participants expected to take part in all three races: The Rothman Institute 8K, as well as the Full and Half Marathons.
The Marathon remains true to one of its founding goals of promoting health and fitness, adding the Health & Fitness Expo and a noncompetitive Kids Fun Run to the experience. Over the decades, the Marathon has experienced many enhancements, but one thing remains the same: The AACR Philadelphia Marathon is famous for going the distance.