Clarksburg 10K
Saturday June 18th, 2022
Clarksburg WV
Distance: 10K · 2 Mile
We have teamed up with The American Heart Association and The United Hospital Center. Portions of all race entries will be donated to help locals receive needed heart screening. Over $10,000.00 available in prizes. This year, we are incorporating a relay portion for those who are interested in running a 5K split. Partners will each run one lap (5K) of the course cost is $30 for the pair.

The idea for the Greater Clarksburg 10K was founded in the fall of 1996 for the purpose of encouraging maximum participation in a fun, innovative and civic minded physical activity which promotes good health and overall wellness to the citizens and friends of North Central West Virginia, thereby, giving businesses, groups, government, families, and individual citizens the occasion to enhance their corporate and collaborative interest in an improved lifestyle.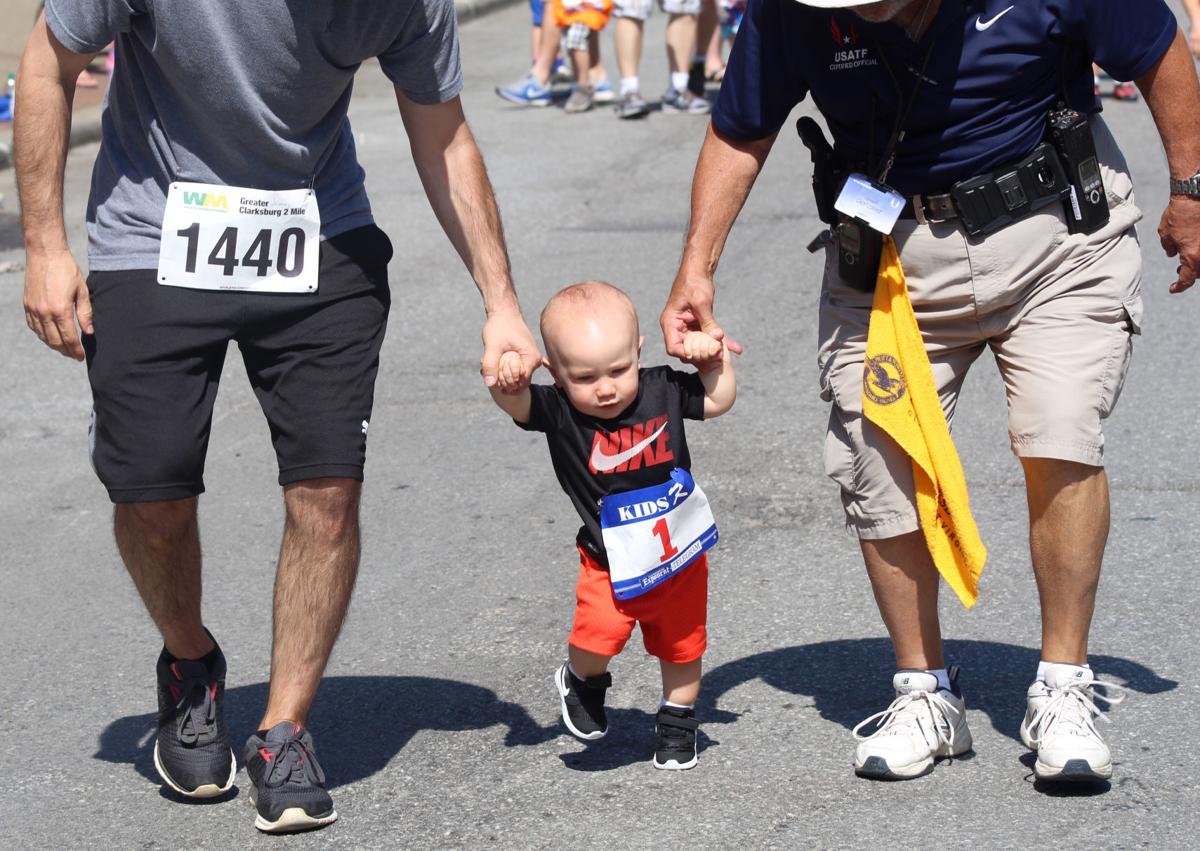 Your star rating and comments count.
Clarksburg 10K, Race Date: 2022-06-18, Distance:
10k
| | | | | |
| --- | --- | --- | --- | --- |
| Division | Time | Name | Age | Home |
| Male | 33:20 | charlestone keller | | |
| 2nd Male | 33:32 | william woody | | |
| 3rd Male | 33:38 | david angell | | |
| 4th Male | 33:54 | scott burnham | | |
| Female | 37:44 | aubrey lemine | | |
| 2nd Female | 37:52 | heather crealy | | |
| 3rd Female | 43:01 | jessica pollock | | |
| 4th Female | 43:11 | meghan flesher | | |
| | | | | |
| --- | --- | --- | --- | --- |
| Division | Time | Name | Age | Home |
The course loops twice through residential and business districts over rolling terrain with short hills. Participants follow Main Street to Hardee's, turn left onto Marshall Street; turn left onto Pike Street at the Red Caboose Restaurant; follow Pike Street to Chestnut Street; turn left onto Chestnut Street; turn left onto Main Street; repeat the Course. The Finish Line is near the Harrison County Courthouse on Main Street. The 10K (6.2 mile) course has been certified and sanctioned by USA Track and Field. Cert. # WV97001WB